When 10-year-old Rosa Williams takes to the AFL field each week in the only all-girls team in the inner west primary school league she plays in, she doesn't think of the opponents she tackles as boys.
"I pretend they are Isaac Heeney from the Swans,  and Toby Greene  from the Greater Western Sydney Giants, because I have something of a dislike for them so I can tackle the boys with greater ferocity," says the year 5 Wilkins Public School student. The young Marrickville girl who only took up the sport this year has already played at the Sydney Cricket Ground in the girls division of the Paul Kelly Cup State Final last month, the AFL's leading primary school sports competition and is now playing for a local AFL club, the Newtown Swans.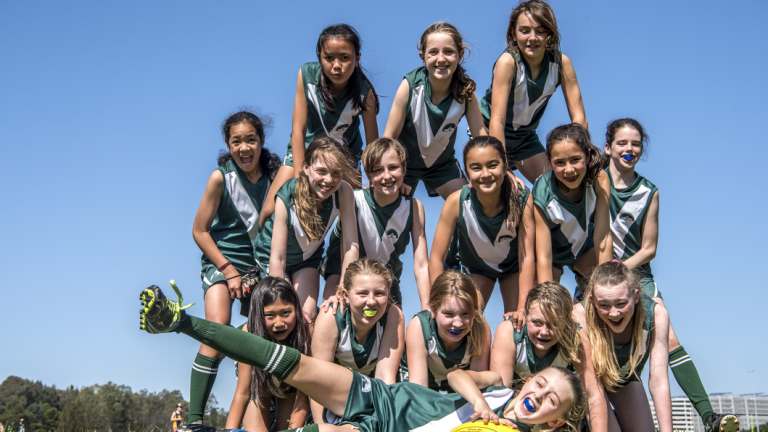 "When I laid my first tackle I knew I was going to enjoy myself," she said in the AFL blog she writes with a fellow team member. Like her father, she barracks for the Richmond Tigers and admires their tattooed star forward Dustin Martin, as well as Melbourne female skipper Daisy Pearce and North Melbourne star recruit Moana Hope.
"I think a career in AFL could be fun – it's a great game," she said.
At Wilkins Public in Marrickville, there has been a huge increase in girls playing AFL this year: of the 30 players competing in weekly Public School Sports Association (PSSA) AFL, the majority – 17 – are girls, says year 5 Wilkins school teacher and AFL coach Adrian Kinslor.